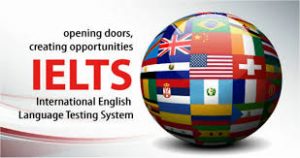 Called the International English Language Testing System, this test assesses the proficiency in English among students. It tests all four skills regarding the use of the listening, language, reading, speaking & writing. This is to make it sure that the student is able prepared to face an environment with English as its primary language. The test takers can choose either an Academic IELTS test or a General Training IELTS test depending upon their requirements, be it for a visa or educational goals.
Why do I need it?
This test for English as a foreign language is crucial in deciding whether or not you will be studying at the college of your choice. Scores of the exam go into forming a student's aggregate and deciding whether or not they will get into the colleges they aspire for. On the other hand, IELTS General Training measures the comfort one displays with the English language in a practical, day-to-day context. This form of a test is also mandatory during visa requirements for English speaking countries like Australia, UK, Canada, and New Zealand.
IELTS Test Preparation:
As an International student in Australia you have numerous schools and locations wear you can take part in a IELTS preparation course.  The duration of your IELTS preparation course is dependent on your level of English. It is strongly advised to do a General English course with a good institute before undertaking IELTS prepation if your English level is very low.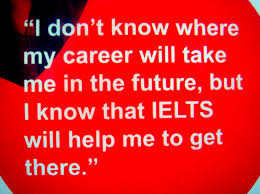 The Test:
There are 4 main components of the IELTS Test taught by IELTS institutes i.e -Listening, Reading, Writing & Speaking.
There are two different IELTS tests – Academic or General Training – depending on their academic or professional aims, or visa requirements. Same Listening and Speaking components are to be taken by all students but different Reading and Writing components.
So making the decision on what test is right for you is extremely important. Talking with your experienced coach from reputed IELTS Institute in regards to what option best help what you are trying to achieve by doing IELTS is utmost important.
Listening:
There are 40 Questions. Made up of a Variety of question types.
Section 1:
Is a conversation people set in an every day social setting? (e.g Conversation in a hostel)
Section 2:
Is a monologue set in an everyday social context? (e.g Talk about the arrangements for meals at a conference)
Section 3:
Is a group conversation of up to 4 people.  (e.g. University student and professor discussing the results of a test.)
Section 4:
Is a monologue on an academic subject (e.g. University lecture)
Reading:
There are 40 questions made up of a wide variety of question types.
Section 1:
Contains 2 or 3 factual texts that people would find in everyday life, in an English speaking country.
Section 2:
Contains 2 short factual texts focusing on work related issues. (e.g. Applying for jobs, company policies.)
Section 3:
Contains one much longer complex text in a general interest area.
Writing:
Section 1:
You are presented with a graph, table, chart or diagram and are asked to describe, summarise or explain the information in your own words.
Section 2:
You are asked to write a response an argument, view or problem.
Speaking:
Section 1:
The examiner will introduce themselves and ask you to do the same. They then will ask a series of general questions.
Section 2:
You will be given a task card that will list some topics you can talk about. you will be given a short amount of time to prepare what you want to say. The instructor can then ask you a few questions on your topic.
Section 3:
The assessor will then ask more questions on the topic you chose in section 2. they will be looking for more in-depth answers.
Students have various options of renowned IELTS institutes coaching on IELTS course in Mumbai and helping with IELTS exam in Mumbai.
Our Other Courses are:
Spanish | French | Arabic | Chinese | Mandarin |