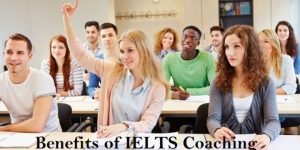 IELTS, which stands for International English Language Testing System, is a globally-recognized test of English language.Having the right IELTS score is one way of proving that you have the English language proficiency to enter a top university. This also is true that IELTS scores are also used by governments and professional bodies for immigration and professional registration purposes? So getting the right IELTS score is important and it's possible through a renowned IELTS Institute.
Which countries use the IELTS Test?
The IELTS Test is used as a test of English at colleges and universities in the following countries:
Australia
New Zealand
South Africa
The United Kingdom
Canada
There is a myth amongst some students that only the TOEFL test is accepted at colleges and universities in the United States. This not true. More and more American institutions are accepting the IELTS Test.
Unlike many tests, the IELTS Test does not have grammar questions or questions specifically on vocabulary. Instead, the IELTS Test has a number of 'tasks' with specific objectives. In the test, your goal is to achieve the objective. This means that you answer questions about a dialogue or a monologue that you listen to. You have to read a number of texts and answer questions based on the text. You will have to write essays and you will have to speak to a native English speaker. As you can see, the IELTS Test is very much a test of what you can do in English, rather than what you know.
You may know that you have to get a certain IELTS score in order to fulfill your work or study ambitions, and you may be working toward that goal by studying for the test. But, have you considered what some of the additional benefits are for preparing even more for the IELTS Academic test to improve your results? Here are our Top 5!
Objective assessment of your English language abilities: Maybe you must be spoken or converse well in English or perhaps you always do well in quizzes at school. But do you really know your level? When you take an IELTS test, you will be measured against rigorous global IELTS standards in your IELTS exams.
A certification that is widely recognized: By taking an IELTS test, you will receive a test report that is recognized and accepted by thousands of institutions around the world, including universities, professional bodies, companies, and government agencies.
Better knowledge of English: If you take the IELTS Academic test, you will become more familiar with the kind of language required for undergraduate or postgraduate study in English while you are abroad.
Enhance English language skills. When you take an IELTS test, you are tested in all four skills, that is, Listening, Reading, Writing, and Speaking, so you'll need to practice them all if you want to do well.
Goal setting: Taking an IELTS test gives you the motivation to study hard and improve your English.It shall help you to set your goal clearly and work towards it.
Join our team offering the best IELTS course in Mumbai and enroll today in IELTS Academic Test Preparation to better understand the exam format, learn test-taking strategies, and advance your reading, writing and conversational English-language skills. Join your journey today to reach your goals, and get the test score you need to succeed.
Our Other Courses are:
Spanish | French | Arabic | Chinese | Mandarin |