Master in German Language from Scratch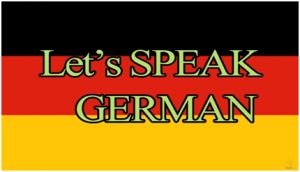 Knowing a language is a skill, learning one is a combination of fine techniques, and deciding to learn one particular language over another, especially if you do not have a solid reason or if you have apprehensions, makes learning tougher. So, if you have decided, or are in the decision-making phase, to learn German language even when you don't know the "a…b…c" of it, is a fabulous decision indeed.
Around the world, German is perceived as being the most difficult language to learn. Here are the prominent reasons:
i) German vocabulary is gendered
ii) Grammar is not intuitive
iii) There are some really long words to learn.
At Excel Academy, we believe that absolutely no knowledge is better than having fractional knowledge, especially when it comes to languages. This is similar to saying that writing on a clean blackboard leaves a clear and sharp impression than on an unclean one. So don't worry if you don't know German at all.
Psychologists say that the big motivation which urges one to do or learn something is knowing the "why?"
"Why do I want to learn German?"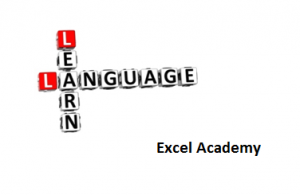 There can be a number of reasons for it like:
 Language learning is my hobby
 That's my new year's resolution
 Want to design cars for a German company
 Want to study in Germany
 Planning a trip to Europe
 Met someone special who is from Germany
 Have free time on my hand
 Interested in exploring German culture
 German movies and literature inspire me
 Temporarily shifting to Germany on work
…and many more. Figure out your "why" to make learning German language fun for yourself.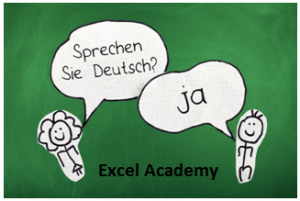 But if you are still unsure, here are some benefits of learning German language in Mumbai:
1) Studying and living in Germany. Every year, more than 4000 students go to Germany to study and practice internships which strengthen their knowledge and makes them stand out in the crowd. It is a beautiful European country that offers world-class education and career opportunities with the top companies of the world. German universities adhere to using German language as their medium of teaching, so you should join German language courses in Mumbai. Our blog "Know German to Study in Germany" talks about this in detail.
2) Working in Germany. Be a proud employee of the one-of-the-best-in-its-field company, especially in science and technology. After all, what's better than a German designed machine! Being an intern or an employee of a German company certifies your talent and opens a world of opportunities for you. Association with the "made in Germany" mark is a seal of pride and trust.
3) Travel across Europe. German is the most widely spoken language in Europe and is rated one among the top ten most popular languages in the world. Local residents, shops, public transport and road signs are mostly in German.
4) Similarity with English. Many German words are spoken in the same way as in English making it easier to grasp.
5) Phonetic connection. German words are pronounced the way they are spelled which aids in faster learning.
We urge you to not overlook such fantastic career and life propositions. Join our German language classes in Mumbai to learn German from scratch.