Is learning German a herculean task?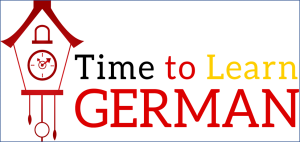 In a world where English has taken over as the primary global language, German has slowly and gradually become the second most spoken language. It is the second most language spoken by the natives in Europe after English. No matter how dominant English may become German has solidified its root in every professional and official work in government and international agencies.
The Importance of German Language
What makes German all the more important is the country where it originated. Germany, as we talk of it, is a leader in Engineering and it is an established fact that German engineering is best in class. Being the gateway of one of the best higher educational institutions and universities, Germany is proud to hold German as their primary language of imparting education within the country.
There is a provision for children coming from foreign countries to avail higher studies at full government aided scholarships if they are familiar and proficient in the German language. This is why it is necessary to learn German if one aspires to study in Germany.
Convenient To Learn German Language:
Learning any language can be a hefty and mammoth task especially if it is your first time at learning a foreign language. But if you consider German, this shall not be the case. For any English speaker, German is not a tough language at all. It is a language which is known for its simplicity and concise nature. It has its roots in English itself and most of the words in German are very much similar to their actual meaning in English.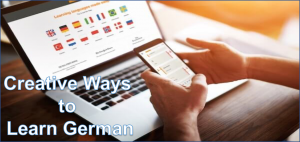 The Usage in German Language:
The usage of these words is also pretty simple and similar to that of English. For example, Bett (bed), kommen (to come), Schwimmen (to swim), fette (fat), Fisch (fish) etc. The grammar in German is very rich. It is particular about the tense and articles. It has its own rules and syntax which should not be meddled with. Secondly, the pronunciation in German is not tricky as much as it is in English.
Grammar and Pronouncement
Another ease in learning German language is the fact that the words in the language are spelt phonetically so if you know how to pronounce a set of vowels and consonants the pronunciation of them remains constant for all of the words. Though there are several cases in this language which might not be tackled with ease if you are a English speaker but for people who have a prior knowledge of Spanish or French can tackle them with ease. The sentence structure requires a good amount of practice but using the framework and rules of the languages that can be made easier.
Best Coaching Centers in Mumbai
There are many foreign language institutions in India which can give you proper lessons and guidance on learning German. There you can not only learn German but also can apply as well as test your learning. A certificate for your course is also given on completion. Therefore, with the simple and concise nature of German language and the availability of ample guidance and tuition one can learn German without any difficulty.
Our Other Courses are:
Spanish | French | Arabic | Chinese | Mandarin |