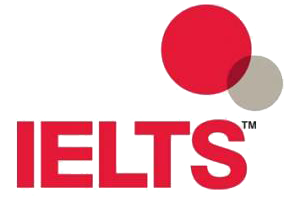 What is IELTS?
IELTS stands for International English Language testing system. It is the world's leading English language proficiency test, with over 1.7 million tests taken last year.
Which IELTS module should one take?
You should take the IELTS academic test if you want to study at University or join a professional organization in an English speaking country. You should take the IELTS general test if you want to train or study at below degree level, work or if you want to emigrate to an English-speaking country Or undertake work related training in an English speaking country. Always check with the organization you wish to apply to before you book your test!
How do I register for IELTS?
The IELTS test is offered at the Excel Academy office or test centers in Mumbai. The test is available in two modules: Academic Module and General Training Module. You need to confirm from the relevant authority that requires you to take the test, which module of the test you are to sit for.
Where do I get IELTS preparatory materials?
The IELTS Study packs are available. We have in stock; The Official IELTS Practice Material (for sample questions and answers), Top Tips for IELTS General Training and Top Tips for IELTS Academics. They all come with CDs. If you are sending a proxy to purchase any of them, do ensure you let them know which you would like.
Where is the venue of my IELTS test?
An email will be sent to you 7days before the test date to notify you of your schedule and venue. If you have not received this email notification, please check with the Excel Academy office closest to your address. Also, ensure you have your original international passport as no other form of identification will be accepted.
How do I view my IELTS score online?
You can view your provisional scores online at the given website.
How long is the IELTS result valid for?
IELTS results are valid for 2 years after the test date.
What is the difference between IELTS and TOEFL?
They are both English language proficiency tests that examine the reading, listening, writing and speaking skills of candidates. They, however, have the difference in contents.
There is no comparison between IELTS and other English language proficiency scores. IELTS is a valid and secured test across all areas of test delivery, administration, and results. We recommend you check with the organization/institution requesting your proof of English language which tests they prefer you to take and the score they want.
IELTS certificates are accepted by over 4000 educational institutions, professional bodies, employers, and immigration authorities worldwide as proof of candidates English language proficiency. This includes UK, US, New Zealand, Australia, Canada and many countries across the world.
Is there any way to reschedule my speaking test date?
The speaking test cannot be randomly re-assigned as each candidate is scheduled to meet with an examiner at the specified time. You can, however, send your request to our IELTS team for consideration. An IELTS officer will let you know if they can change your date.
Is there any way to reschedule my speaking test date?
Under the IELTS test policy, you can transfer or defer your test dates at least five weeks prior to your test date. Test dates can also be deferred or transferred less than the five weeks period under the following circumstances: bereavement, hardship/trauma, and military service, serious illness only
I am not satisfied with my IELTS result.
Under the IELTS policy, if you are not satisfied with your result, you can apply for an Enquiry on Results service (EOR) within 6 weeks of your test date.
Please note that there is no appeal after this remark. During the period of re-marking, the test results are frozen and cannot be used to apply for a university placement or be sent to an
I have gained admission into an institution in the UK. Do I need to take the IELTS test?
You should take an IELTS academic module test if the University you want to attend has stated that you need to provide a proof of English Language proficiency. You will also need to confirm if the
What IELTS band score do I need?
We advise you check with the university or requesting authority for their requirement.
I would like my IELTS result sent to me via email.
The IELTS policy does not allow for candidates result to be sent via email. However, you could view your provisional scores online on our site.
Do you offer a tutorial to candidates who wish to take IELTS Tests?
Yes, We do offer IELTS training in Mumbai.
Our Other Courses are:
Spanish | French | Arabic | Chinese | Mandarin |