IELTS Speaking: Hesitations and Pauses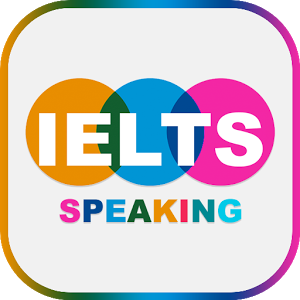 The major setback for Indian students appearing for the IELTS exam comes from the speaking test. The basic reason is comprehensibility of the pronunciation. When the examiner fails to understand the accent of which you speak your English language, he will be enforced to stop you before you finish. Therefore, following the IELTS course guidance is inevitable.
Obviously, there is no better alternatively available than working on your pronunciation, use of broader vocabulary, improving your diction – something which only the best IELTS exam training coaching classes can help overcome.  However, there is a situation where a non-native English speaker would fail to impress the IELTS examiners.
So do you consider yourself smart enough to go round about the examiner, diverting their mind in order to avoid being caught with some errors? Well, there are a couple of techniques that are very natural to the native English speaker, which you can learn and adapt to.
What is Hesitation?
Oratory skills can't be everyone's forte. Even the greatest of the leaders have failed in addressing large gathering extempore. It is because hesitation or the pauses is a natural problem for all of us.
However, in the examination of IELTS, such pauses means lack of confidence and self-doubt in what you are speaking. Only through the practice sessions organized by your IELTS coaching center you can improve fluency and reduce the pauses with the clarity of mind about what you are talking.
How to Overcome Hesitation?
There is nothing wrong, in fact, it is the right way to speak slowly. Trying to speak more quickly in the IELTS exam may put you in a greater trouble. Sometimes, you do not find a word, or sometimes, you fail to create a proper sequence of the sentence to create a coherence.
Tips:
Speak your mind instead of speaking about pre-conceived answers
Put your thoughts out in with a clear opinion and firmly
Speak slowly but with a strong and firm voice
Utilise the natural pauses efficiently to avoid errors
Use as many linking words as possible to appear being thoughtful
Develop your answer in the back of the mind and know where to stop
Stay calm and relaxed in front of the examiner
What is Pauses?
Psychology says that while you are appearing for the exam, in order to offer excellent performance, you will overdo the things. Same goes for the speaking test of the IELTS. While you speak for 5 to 6 minutes continuously, trying to present as many sentence forms and tenses as possible, you fumble.
Instead, go for this trick.
Trick 1:
Call it breathing space or pauses – an effective way to appear as if you are thinking while linking one sentence of yours with another. These pauses should be not more than two seconds and should be filled with fillers such as, Okay, Like, Well, So, Hmm.
For a native speaker, this comes naturally, but in front of the examiner, going through the blood rush, you forget to speak in a cohesive manner. These poses will save you from committing mistakes.
Trick 2:
There is another trick related to intonation. While speaking the sentence, you can emphasize on the last couple of words of the last phrase with high pitch indicating that you have more to say but taking pause for breathing.
This way you can be relaxed and receive enough time to analyze your speech before the examiner and correct your errors.
Our Other Courses are:
Spanish | French | Arabic | Chinese | Mandarin |