IELTS Advice: more about 'highest and lowest'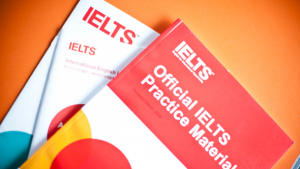 Examinations and tests have always been the one correlated with numbers. The number game is always considered with the highest marks and the lowest marks fetched by the candidates. However, not being philosophical about why are the numbers used for judging our skills, but the
IELTS course
is for a global language test, therefore, the evaluation becomes a necessity.
Before knowing about the trends and overviews that are already a hullabaloo over the internet, one should clearly note about the lowest and highest marks of each band scale. For an in-depth understanding, you must inquire about the best IELTS coaching classes in Mumbai. Speaking of the bands, it is more important to know these marks since this will make the analysis of the candidates more accurate and allow the candidate to perform in a much better way.
Bands and your skill level:
So, before the evaluation or the overview, we tell you the bands and what does one actually understand by these band scores.
Band 0- did not attempt the test
Band 1- non-user
Band 2- intermittent user
Band 3- Extremely limited user
Band 4- Limited User
Band 5- Modest User
Band 6- Competent User
Band 7- Good User
Band 8- Very good user
Band 9- Expert user
Having known about the bands and relating it to the skill level the candidate posses it becomes efficient to evaluate your mock tests in the IELTS coaching classes in Mumbai.
More about the scores:
The IELTS course tests not just evaluate you with the band scores but there is a deeper way you analyze your band score.
Each question is evaluated between 1-9 marks, 0.5 marks are also possible to be acquired in the IELTS tests. Often the universities set a score between 6-7 as the eligibility criteria and therefore you should be aware of the marks and match your knowledge in order to gain these marks.
IELTS is a multi-level test and each of them has a different scale of evaluation when it comes to the band evaluation. Below we provide you the details:
Listening Section:

A band score of 9 is fetched if you score between 39-40, band score is 8.5 when the score is between 37-38, band score is 8 when the marks are between 35-36, and so on so forth, band score 2.5 is when the marks scored is between 4-5
Writing Section:

The writing section one can score band 9 if the task achievement, the coherence and cohesion, lexical resource, and grammatical range and accuracy are on point.
Speaking section:

Certain areas of concentration fetch you a band score of 9. The areas are pronunciation, lexical resource, grammatical accuracy, and fluency.
These tits and bits of the scoring scheme, knowledge of the highest and lowest marks- band scores make it more accurate to score in IELTS tests.
Our Other Courses are:
Spanish | French | Arabic | Chinese | Mandarin |