What is the Best Way to practice Speaking English?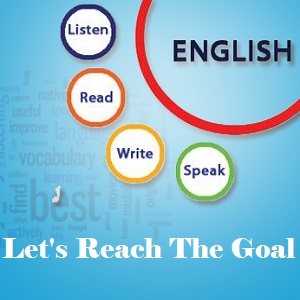 English in India has become one of the mandatory things that every person must know. Whether it's an interview or someone is casually hanging out with friends, if they can speak English it boosts their confidence. Practicing English speaking is a fun part that of any English speaking classes and once and once if someone starts speaking English (even a little English) then there are plenty of ways to enhance the skills. One such way is to join English academy in Mumbai and choosing a right course there to improve your speaking skills. In a hurry of learning, we just join any course without thinking what they are offering. So, before you join any English learning course, do practice on our own to improve your spoken English. Here are the few tips that you can use to hone:
Talk to yourself: It is the best way to improve without fear of getting embarrassed in front of others. To improve, start talking to you when you're alone at home. Practising it with yourself will boost up your confidence and once you are enough confident. Practice speaking English with your favorite person.
Forget the Grammar: Keep the grammar for later. It is important to speak fluently and stop less while delivering your thoughts to other. If you will focus grammar then surely you'll stop more in order to make the sentence grammatically perfect. Once you command over fluency, start focusing grammar while speaking English.
Watch English Movies, Listen, and Repeat: When practice speaking English, start watching English movies, listen to songs, and repeat them to improve your fluency. It's okay to miss few words of songs or dialog, but do not stop.
Don't forget Stressed Sounds: Spelling might be same but the stress on certain words to give them different meanings is important too. Example, the words "address" has the same spelling, but stress is different. A word Address is not the same as address. Address is referred to physical location and address is referred to formally speaking to a group.
Try to learn phrases: You might be speaking a correct sentence with an accurate grammar but there are chances you are still not speaking like a native speaker. Example, you can say "how do you feel today?" instead of asking "how're you doing today?" this is how a native speaker would ask.
Give a try to tongue twisters: Tongue twisters will help you to find the correct placement of your mouth and tongue, also will help you to improve your pronunciation.
With vocabulary, learn word forms too: This will make speaking easier. While speaking English, we may use incorrect word form. So, when you're learning new words, make sure to learn their forms too. In this way, you won't have to think or stop before speaking any word form.
These were few ways to improve spoken English. Practicing them regularly will help you to speak English fluently. Also, a good English learning course in any English speaking institute in Mumbai will make you aware of these tricks to help you in every possible way.
Our Other Courses are:
Spanish | French | Arabic | Chinese | Mandarin |