Time Crunched?
Join Us to Learn German Language Fast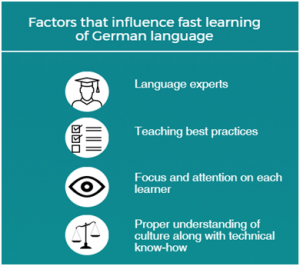 Cut-throat competition and 'no time' syndrome are the top characteristic features of today's super-fast and performance-oriented world. Everybody is so busy and almost always just running about doing their business. So much so that sometimes, they don't even get time to work on a required developmental area, hone their skills or pursue a dream. But one thing that is helpful in keeping life and its expectations together is managing time properly and make the most of each minute. After all, the 24 hours will not expand for you. And one thing that will facilitate better time management is better and faster learning.
Fast learning, though a basic one, is a very valuable skill. Based on an individual's ability and talent to grasp things quickly, your learning speed will positively impact your performance, and thereby your demand. Many resumes feature 'fast learning' as a skill that attracts recruiters and influences their decision making.
Similarly, fast learning of a language also reaps the same beneficial results. And considering the high demand of learning German language in Mumbai, one should be able to quickly learn how to speak, read and write German.
If you're thinking how, then connect with us at Excel Academy to know more.
We're not saying it is easy, it will definitely require a lot of patience and dedication. But we at Excel Academy will provide the following tools and facilities that will make your German language classes in Mumbai a rich experience:
Our dedicated team of advisors who offer support on matters like learning difficulty, memory techniques and tips to learn German language
Result-oriented teaching methodology practised by teachers to ensure that all the learners are up to the mark to face any examination or interview and clear them with flying colours. These teaching methodology helps them grasp the nuances of the language faster.
Small batches for better focus. We all know that teachers – whether in schools or learning groups – are able to better focus on the students when they have small-sized batches to interact with. Therefore, our German learning classes in Mumbai consciously maintain small batches which proliferates interpersonal learning and development, establishes trust between faculty and learners, facilitates better understanding of the problem areas that the learners might be facing, and helps in knowing what works in favour of better and quicker learning for each. Psychologists say that one-on-one interaction motivates faster learning.
Right blend of practical and technical know-how. Language learning is a technical skill that involves understanding a lot of techniques. But the interesting part is that these techniques have their history in the country's – here Germany – civilisation, development and progress over the years. And so, it is imperative to understand – even though briefly – Germany's cultural background to be able to learn the language quickly.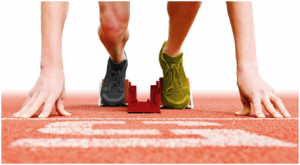 And at our German learning classes in Mumbai, we infuse learning of languages with the awareness of that country's culture. This further helps in better and fast learning.
So, whether learning German language is your passion, a newfound hobby, a pre-requisite for higher studies or a career requirement – we at Excel Academy consider all reasons for learning a new language as an entrepreneurial one and assure to deliver the best results well in time.
So come, lerne Deutsch schnellmituns!