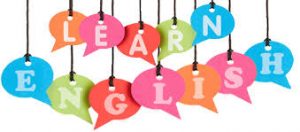 Effective Ways to Smartly Follow Grammar while Communication without Error
We all firmly agree with "Practice makes man perfect", but rarely follow the learning. If you learn mathematics with shortcuts, you can learn and follow English grammar with shortcuts. Especially, those who wish to excel in a language that can become a precursor to international success, but is not native English speakers, should have a brain as a developed as a supercomputer or must go to English academy in Mumbai.
However, as psychology suggests, unless you are ready for yourself you can't really do anything, you need to apply those grammar rules while communicating. Not shortcuts, but we certainly have some tricks and tips for you to memorize grammar rules and apply them as you speak and write. So, ready for some grammar gaming?
Tip 1: Start speaking and writing in English
There are two ways to English, one is deductive and another is inductive. The native speakers can learn the language through expressions and emotions. For you to have a complete learning experience like a native, reading and speaking it must.
Tip 2 Tenses structure
There is easy sentence structure available for tenses to be memorized. All you need is to determine the time frame you are talking about. For example, Subject+Verb+Object is the sentence structure of Simple present tense. Now add shall or will before a word to make it simple future tense.
Tip 3 Don't translate, set the sentence in mind
Most of us have a habit of traveling slating Hindi or local language sentences into English. Instead, try and ascertain the tense of the sentence and form a fresh sentence in mind before speaking. Indeed this is a slow process but a robust one. With time, you will improve like a native speaker.
Tip 4 Prepare a table of Pronouns
This has been the usual practice. It's not possible to determine every time about the subject, especially when sentences are in the passive voice or are to be changed from direct to indirect speech. At such time, Pronoun table becomes handy and helps you determine the subject of your sentence.
Tips 5 Never end sentence with prepositions
Although English in speaking is different than writing, this is a very good advice by expert needs to be followed firmly. Prepositions display the relationship between two people or between people and the objects. Sometimes, it is difficult for non-natives to determine whether to use To or In, In or At, Under or Below. The simple rule is Prepositions are always placed before objects. So the trick is use P first and then O. Never lets your sentence end with the prepositions.
Tip 6 Speak with confidence
It may not have a strict connotation with the language learning, but it is very important to speak with confidence. You tend to make a mistake when you are yourself not sure of what you are speaking. When you will speak with confidence you, instead of listeners, will be able to identify your own mistakes, which you can always correct while recalling your conversations.
The best way of learning language is to try and error method when you are not a native speaker. Another way is to take English speaking classes for short-term from  a well-known English speaking institute in Mumbai. But, an ideal way is to watch movies and tele series in the original English language. Try out these tips, you won't fail for sure.
Our Other Courses are:
Spanish | French | Arabic | Chinese | Mandarin |