Be it  immigration or be it  work centric…IELTS has its own advantages…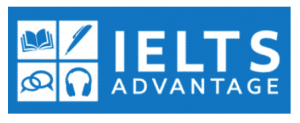 If you are planning to apply at a prestigious university or college or join a business, organization, or register for a visa from government agencies in countries such as New Zealand, United Kingdom Australia, Canada, the IELTS test is a must. This exam, taken systematically can help you reach your educational and career goals. IELTS (International English Language Testing System) is popular across the world.
IELTS for work:        
Learning English and clearing IELTS are important steps in obtaining a visa to fulfil your dream of working abroad. Providing that you are efficient with your language and have proficiency in it, Language skills is considered as a mandatory skill to succeed in your career life, and are considered as a valuable asset in addition to all the other basic requirements of any esteem job. If you are a work visa applicant, you must achieve either 'competent' English or 'vocational' English language skills, i.e. you will have to be prepared for more than basic conversational English.
Let's Understand the score requirement:
In the country like UK, applicants must score at least 6.5 on each of the four components of the test (Reading, Speaking, Listening and Writing).
For working in a country like Australia, a test score of 5 is considered to be 'vocational English' level. A band score of 6 means that the applicant is a 'competent English' speaker.
For a country like New Zealand, work permits an applicant needs to secure an overall band score of four or higher in the IELTS General or Academic module.
In a country like Canada, applicants should check directly with the organization they want to apply to for the IELTS score requirements. In all these countries, you should take in consideration that minimum score requirements vary depending on the occupation you choose. For some professions, applicants must achieve a minimum of 6 in each of the testing modules, whereas for teachers, for example, a minimum score of 7 is required.
Whether you are applying for study, work or a visa, the IELTS examination is the same in terms of content, examiners, format, level of difficulty and scoring. If your test results are below average, you would need to reappear. But that would cost more money and time investment .So its better to get trained from an esteem institute and hit the bull's eye.
Necessity of IELTS for immigration:
As part of their application process to obtain citizenship or the right to permanent residence, Government agencies use the IELTS exam .They consider language proficiency to be directly related to people's ability to integrate into the community and the workplace.The IELTS exam is accepted by immigration authorities and is an important role in using language assessment as a mean to control migration numbers.
The test known as IELTS Life Skills or 'IELTS for UKVI' is used to prove your English language abilities in support of a UK Visa and Immigration (UKVI) application. This new UK-government-approved Secure English Language Test (SELT) has been introduced as part of the visa application process. The IELTS Life Skills test requires you to demonstrate your speaking and listening skills only at level A1 or B1 of the Common European Framework of Reference (CEFR). At the end of the exam, you will receive a pass/fail result rather than band scores.
Australia recognises both Competent & Vocational English by the Department of Immigration and Citizenship.
Immigration to New Zealand requires an IELTS overall score of 6.5 in either the General Training or the Academic IELTS modules. This is mandatory for a visa application.
Canada accepts IELTS, but you will also have to achieve the Canadian Language Benchmarks standard.
It is highly recommended to make best use of your preparatory time and join an  IELTS classes which have been there from a long time and are experienced to train you adequately. You will therefore need higher IELTS scores to enrol in advanced degree programs such as Masters or PhDs for which, you need to get trained from an IELTS institute.
As a prospective international student, you will need to exhibit that you are qualified and can successfully complete a degree program taught in English. JOIN Excel Academy today …
Our Other Courses are:
Spanish | French | Arabic | Chinese | Mandarin |