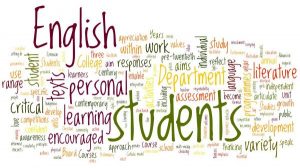 Does your language barrier kill your chances of appearing for interviews ? Do you ever feel lack of confidence while speaking English in interviews? Does speaking English makes you nervous?
Even when you practice no of words for days in front of the mirror,there is a lack of the right words ,when it is most needed. It is right time that you work on your  English speaking skills and enhance your chances of securing a good job.
A confident eye contact and speak every word with confidence needs regular practice in English language.Start practicing today with the help of a mentor .A good classes would serve the purpose.
The very first thing that you need to learn is being confident while speaking the language. There are some people who are very well versed in the language, but they just cannot get it out to the public. This happens because people are very aware of their surroundings and hence they are afraid of making mistakes.
How to turn yourself into a confident English speaker:
Start by believing in yourself :
If you practice speaking English in front of a mirror,eventually, slowly and steadily your self-confidence will boost up. Try watching a video and work on your pronunciation along with it. You need to be aware of each facial expression while speaking the words.
Listen. Speak. Read. Write. Repeat.:
Speak ,Read, and Write a little more. Do this, till it becomes a habit.Listen a little. Speak a little. Read a little. Write a little. Then, listen a little more. Speak a little more. Read a little more. Write a little more. Do this, till it becomes a habit.
Find the answer to quizzes and puzzles:
English is everywhere. It's in online videos, news channels, on the radio. So listen and build your vocabulary.You can form a habit of doing quizzes and puzzles in newspapers or online site to learn new English words.
Practice the following techniques to grab a strong hold on your English :
Find an English newspaper and learn a word a day:
Keep your fear of new English words away.
Use the word before it leaves you:
The entire English language is dependent on five vowels A, E,I, O and U. Make sounds of these vowels every day for at least one hour.Be very loud and clear as you speak them.
Read fast then read slow :
This is a very effective technique to grab command over the English language. You need to choose one paragraph from your favorite book. Turn on your voice recorder and start reading the paragraph as fast as you can. Repeat the same but this time read the same paragraph very slowly. Now listen to both the recordings. Record the same paragraph every day and notice the improvement each day.
3.     Practice. Practice. Practice. Till it makes you perfect:
There are no shortcuts in life. Definitely, no shortcuts, to learn English.
Conclusion :
Join an English speaking class so that you can regularly practice and clear your interviews .
Our Other Courses are:
Spanish | French | Arabic | Chinese | Mandarin |