Why Accent could be an attractive advantage when it comes to Speaking in English?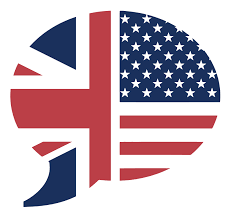 Sometimes you may feel out of place or even embarrassed because of your different accent while you spe4ak in English. You may feel like, you will not get the deserved attention due to this. This however, is a completely wrong way of thinking. Facts have proven that having an accent has more pros than cons. It helps you get your own identity, to stand out from the rest.
Facts that prove accents can be advantageous
Pronunciation is essential when it comes to learning how to speak in English. The individual wants to understand the new language. Also, there is the need to make sure that people around get what is being said. But, this does not imply that the accent needs to be native. Having a different accent is quite advantageous in itself. Following are some reasons why.
Accents can break the ice
Sometimes the conversation may get stuffed without a little change of pace. An accent can be just that. It can break the ice and make the conversation all the more interesting. No matter the accent, if you are understandable enough you can make it work.
Having a different accent can encourage the individual to stand out and think differently. This can give birth to new ideas. Most people with accents are fund to be independent and individualistic. These are great attributes for being an entrepreneur.
Having an accent can act as your identity and of the place you come from. It helps you stand out among the crowd. If used correctly it can help you gain your place. Not only that, an accent helps stress on what you speak.
It's helps you be conscious of what you are speaking
People with accents are mostly conscious when they speak. It is not easy to maintain the level of concentration when speaking instead of losing it to the thought of maintaining your accent. However, learning how to do it can help in the long run. It helps make fluent English speakers.
How to use your accent to advantage?
In case you are worrying about your accent, here are some suggestions
Stop trying to change. Concentrating unnecessarily on what the accent sounds like can ruin the entire conversation. What matters is the power and clarity in the words. An opinion to get accustomed to the language is to speak slowly.
Stretching out the vowels can help with it.
Another speaking advice is controlling the conversational pace. Speaking too fast may be hard to follow. It is therefore essential to maintain the pauses between the words.
Speaking an English accent is one way to keep the language dynamic and alive. It can be attractive and set you apart. It is therefore essential that you focus on what you are trying to say. It helps putting your point on the table strong for people to notice. The accent adds up to the effort. Be confident, and don't look back.
Our Other Courses are:
Spanish | French | Arabic | Chinese | Mandarin |